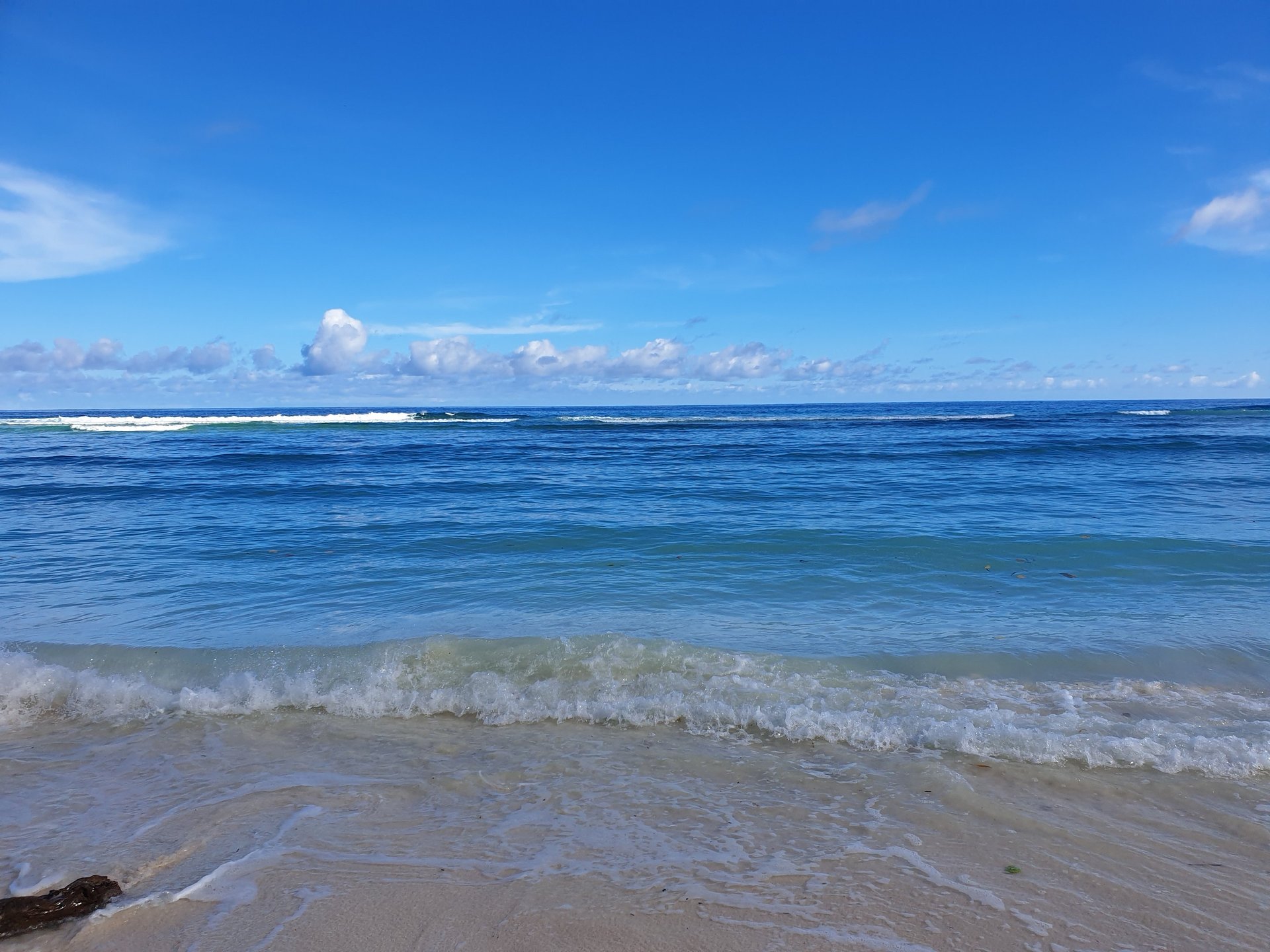 The David and Lucille Packard Foundation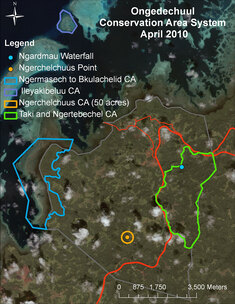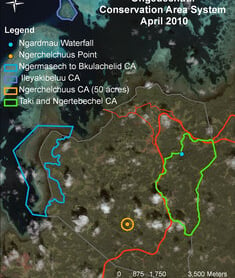 Advancing the Micronesia Challenge through Improved Protected Area Networks and the Establishment of Sustainable Financing
Funding Level 2009-2011: $500,000
This funding supports the development and/or improvement of resilient protected area networks across Micronesia through an open call for proposals to local organizations and/or sites. The aim of this element of the proposed project is to develop sites to meet the approved protected areas network criteria in each of the Micronesia Challenge Island Jurisdictions. During the first open call 5 projects were awarded funding.
Management planning in Ngardmau, Palau Conservation Society, Republic of Palau
The State of Ngardmau, on Palau's largest island of Babeldaob, is known for its spectacular marine and terrestrial environments. Much of Ngardmau's land and water is protected in four separate conservation areas (Taki Waterfall, Ngerchelchuus Mountain, Ngermasech mangroves and seagrass beds, and Ileyaklbeluu Reef). Although protected, the areas require more active management. In February 2010 the Palau Conservation Society (PCS) and Ngardmau State began a management-planning project. PCS worked with the State Government to form the Ngardmau State Conservation Board (NSCB). Together, the Board and PCS have started writing a system-wide conservation area management plan (for all four conservation areas), which is now termed the "Ongedechuul Conservation Area System". Ongedechuul is the traditional name for Ngardmau, and signifies the links between terrestrial and marine areas and between past and present. During the first 3.5 months of this project, PCS, the NSCB, and other technical partners filled in critical gaps in knowledge through terrestrial assessments, developed a vision for the Ongedechuul Conservation Area System, and raised awareness about its conservation and management. A highlight of this period was the signing and submission of the Ongedechuul Conservation Area System application to join the Palau Protected Areas Network (PAN). In addition, PCS has already used lessons learned from this experience to advance management planning in three other states. Additional support has been provided by BirdLife International/Darwin Initiative, Seacology, Marisla Foundation, US Fish & Wildlife Service, USDA Natural Resource Conservation Service, and the State of Ngardmau.
To Support the Effective Management of Hatohobei State Resources in the Southwest Islands of the Republic of Palau, Hatobei Organization for People and the Environment, Republic of PalauIntegrating Community-Based Adaptive Management to Improve Pohnpei's MPA Network through Biophysical Monitoring and Increased Awareness, Conservation Society of Pohnpei, Pohnpei, Federated States of MicronesiaImproving the Design and Effectiveness of MPA Planning and the Micronesia Challenge in Kosrae, Kosrae Conservation and Safety Organization, Kosrae, Federated States of MicronesiaImproving the Characterization of the land-based inputs into Nimpal Channel Marine Conservation Area, Kadai Community and Cultural Organization, Yap, Federated States of Micronesia